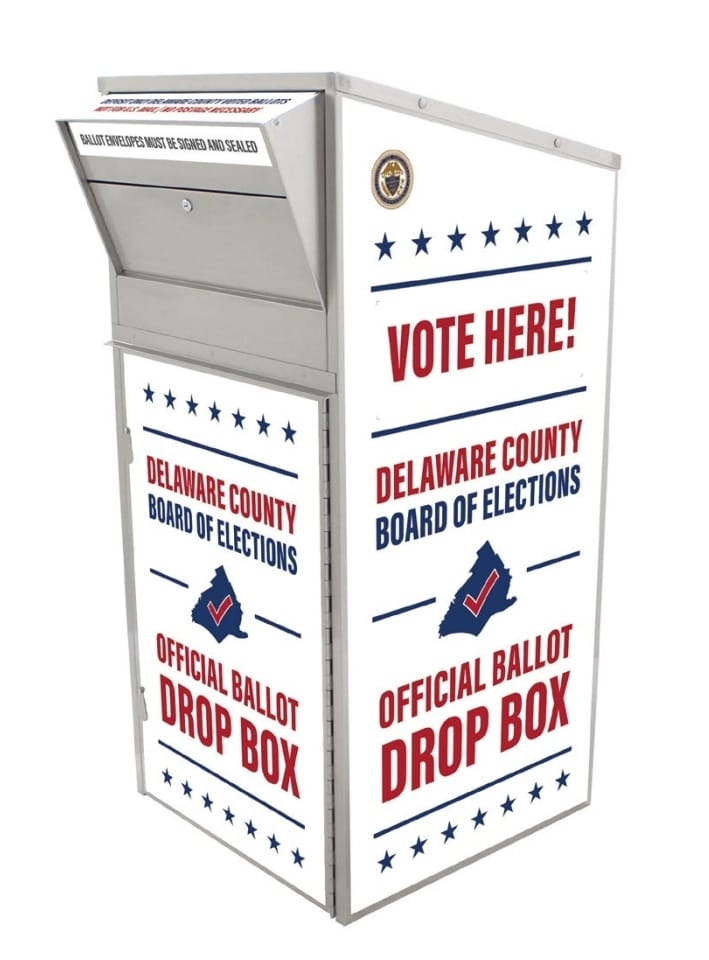 The County Board of Elections recently voted to deploy a secure drop box in each community that accepts it. Springfield Township has not yet replied to the County on this issue. If we want a secure drop box, we need to make ourselves heard! There are several ways to tell your Commissioner that you want a secure drop box in Springfield Township:
Attend the Commissioner's meeting on September 8th at 8:00 pm in the township building and make a public comment. NOTE: In person attendance is limited due to COVID-19 and all attendees must wear a mask.
Submit a public comment via email to be read at the meeting. The address to submit comments is questions@springfielddelco.org. The meeting will be broadcast on Comcast Channel 5 and Verizon Channel 30.
Contact your Commissioner directly via email or phone. You can find the contact information for your Commissioner here.