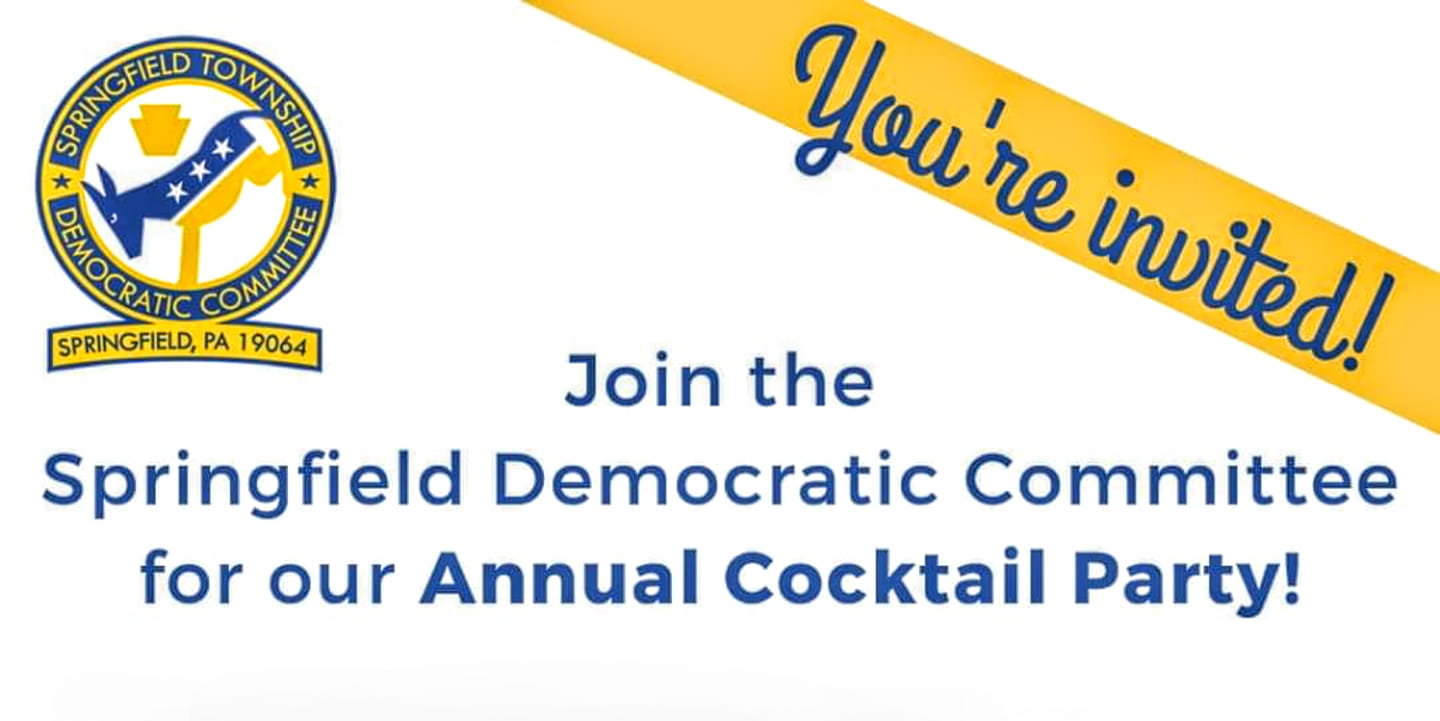 To help gear up for the 2019 Elections, join the Springfield Democratic Committee for its Annual Cocktail Party on Friday, May 17, 2019 from 7:00 to 9:00 p.m.
Karen Kampmeyer-Mannix and Rob Mannix have once again agreed to host the event. Their home, located at 620 Hey Lane in Springfield, is the Samuel Levis House, one of Springfield's oldest and most historic homes. The "Checkerboard" House and former Colonial Plantation, frequented by William Penn, dates to the late 1600s and includes original features such as wood floors, woodwork, walk-in fireplace, and tunnels said to be part of the Underground Railroad.
Don't miss out on this opportunity to meet and discuss issues with Springfield Democratic Commissioner candidates and County Democratic Party candidates, all while touring one of Springfield's oldest and most historic homes.
Individual tickets are $25.

Sponsorships
$100 (includes 2 tickets)
$150 (includes 3 tickets)
$250 (includes 5 tickets)
Please RSVP as soon as possible! If you would like to pay online, click on the DONATE button. Make sure to indicate that your donation is for the cocktail party.